SHOWGIRL ATHLETE ARTIST INSTRUCTOR X-POLE GIRL JUDGE STUDIO OWNER DVD PRESENTER POLE PIONEER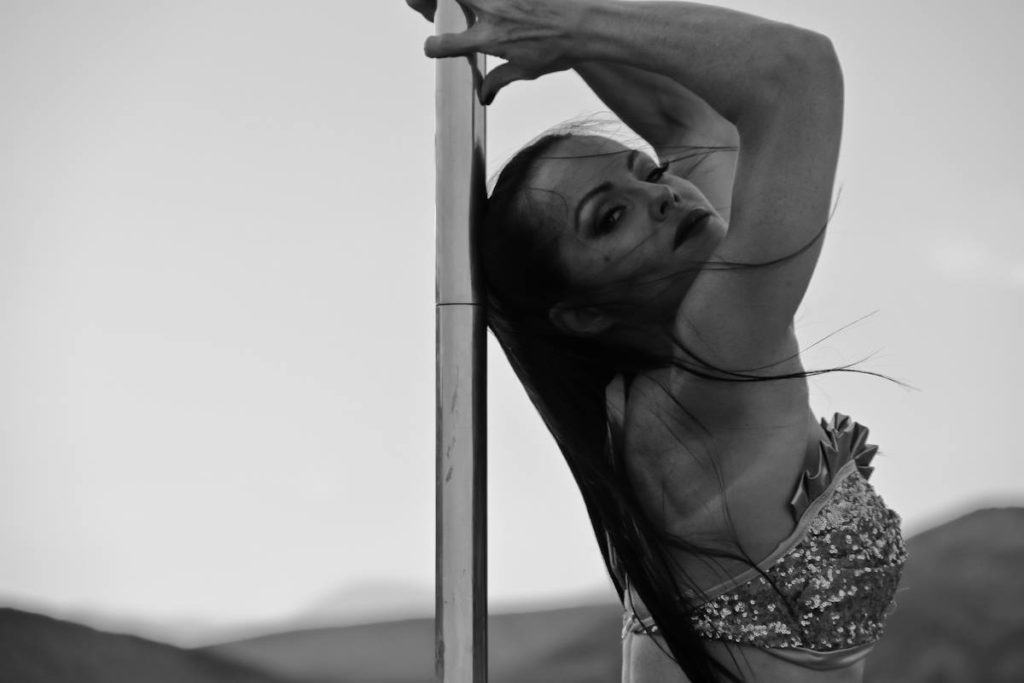 Jamilla Deville is one of the world's best-known pole dancers, and a pioneer of the art form. Having trained in various forms of dance, as well as adagio, trapeze, corde lisse and silks, Jamilla started pole dancing in the year 2000 and claimed the original title of Miss Pole Dance Australia in 2005.
She went on to be voted by the global pole community as IPDFA International Instructor of the Year in 2010 & 2011, as well as Pole Dance International Magazine's Instructor of the Year 2011. Jamilla is also known as the face of X-Pole Australia and has been a huge fan of the brand internationally since its inception.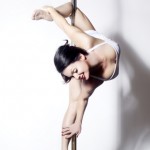 Jamilla is the creator of The Art of Pole DVD Series, also known as "the pole dancer's bible", influencing pole dance styles and teaching techniques across the globe. The Art of Pole Collection is the top-selling pole dance instructional DVD series available in the world today.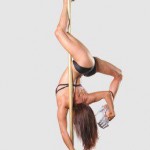 Renowned for her strength, athleticism and grace as a performer, Jamilla's understanding and mastery of such crucial elements of pole dancing as safety, body alignment, aerial fitness, and balance have set her apart as a leader in her field, making her offerings as an instructor and performer invaluable to dancers the world over. Jamilla is proudly sponsored by X-Pole and Mighty Grip. She has toured internationally since 2007.
JAMILLA DEVILLE: ALIVE from Jamilla Deville on Vimeo.
JAMILLA DEVILLE at Gravity First: Third Edition
In March 2013, Jamilla's signature studio, Jamilla Deville Pole Studio, launched in Sydney, Australia, in a grand new location with two dance studios, equipped with competition grade 40mm & 45mm brass X-Poles.
Inspired by reaching new heights and helping other dancers to do the same, Jamilla's love is for instructing, performing, traveling and connecting with dancers everywhere. She now holds an 01-B visa for the United States and is based between Sydney and Las Vegas.
Jamilla is of the firm belief that although pole dancing as a system of movement is impressive, still there is no spirit or beauty in pole dancing without grace and artistry.
 I would like to thank everyone who has supported me as this industry has developed from something hidden and taboo to the massive global community that it now is. X-Pole International, you always believed in me. My students in Sydney, around Australia and across the world, you never let me miss a step. Thank you.
Awards and achievements
Miss Pole Dance Australia (2005)
Founder of the International Pole Federation (2006)
Creator, Producer & Star of The Art of Pole DVD Series (2007-13)
Head Judge & Criteria Development, Australian Pole Dance Championships (2009)
Head Judge & Criteria Development, Australian Pole Dance Championships (2010)
Official Judge & Performer, California Pole Dance Championships (2010)
Pole Spin Magazine Instructor of the Year (2010)
IPDFA International Instructor of the Year (2010)
IPDFA International Instructor of the Year (2011)
Pole Dance International Magazine Instructor of the Year (2011)
Pole Dance International Magazine Best DVD Series (2011)
Head Judge & Criteria Development, Australian Pole Dance Championships (2011)
Official Judge, World Pole Dance Championships, Budapest, Hungary (2011)
Official Judge, Miss Pole Dance Australia (2012)
UPA Pro-Poler of the Year, 2014
Official Judge, Miss Pole Dance Australia 2015
Official Judge, Pacific Pole Championships (2015)
Official Judge, Pole Expo Pole Classic (2015)
Official Judge, Head Judge, Pole Expo Pole Classic (2016)