Former Miss Pole Dance Australia, Jamilla has over ten years' experience in the world of pole dancing as a performer and instructor, and a lifetime of dance.
An instructor since 2003, Jamilla quickly made a name for herself for her extensive knowledge of various aerial and dance forms and ability to translate this not only into her own performances, but to students, via her Art of Pole DVDs and in the studio, helping them to understand the principles of aerial movement. Her attention to detail & safety, focus on gracefulness in the air and on the ground & performance style is renowned globally.
In 2009. 2010 and 2011 Jamilla was three times awarded International Instructor of the Year (IPDFA & Pole Spin Magazine). The Art of Pole DVDs won Best Series in 2011 (PDI Magazine). This year saw Jamilla win UPA Pro Poler of the Year.
Jamilla offers private classes and group workshops at Pole Fitness Studio and Shine Alternative Fitness in her second home of Las Vegas, USA, via her Extend Yourself Skype Online Lessons, as well as at studios and events around the world. Here is a selection of the workshops she offers! Classes can be tailored for different levels.
✪ Find out where Jamilla will be touring to next!
✪ Book Jamilla for your studio or event!
---
Signature Moves
Learn the secrets of Jamilla's signature moves and favourite combinations, with a focus on split moves such as Russian Splits, the Deville (or Jade Splits), and the Serpentine, and other trademark Deville moves such as the Death Lay. This workshop includes a closer look at the best techniques for achieving extension and good lines, as well as the necessary technique to transition into and out of position with grace. Starting with pole climbing techniques, and moving on to lifts, inversions, and Jamilla's trademark flexi tricks, find out how to literally breathe movement, flow & confidence into tricks and combinations in true Showgirl style!
Level: Intermediate and Advanced
---
Spinning Out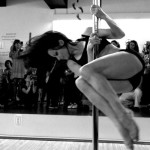 Learn about the fundamentals of spinning and how to apply them to create mesmerizing, three-dimensional spinning combinations.
Level: Low Intermediate to Advanced
---
Go With The Flow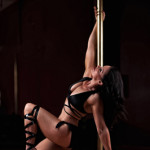 Explore the essentials of pole technique through a variety of moves from basic to more advanced. "Having a trick" is so much more than being able to hold a static position. Learn how to move around the pole with grace and lightness.
Level: Beginner/ Intermediate or Intermediate/ Advanced
---
Dance It Out!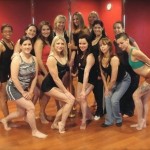 Ready to put it all together and let loose? Choreography Class is the missing link that ties together floorwork, dance moves and pole positions, adding music and a little extra attitude to create a rocking routine. There's no better workout than one that utilizes your own body weight along with smooth, full body, flowing movement. Are you ready to sweat?!
Level: Beginner/ Intermediate or Intermediate/ Advanced
---
Extend Yourself!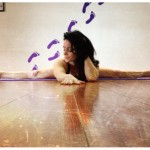 Add an extra half hour of stretching to your Pole, Choreography or Tease class to learn exercises to stretch & strengthen the whole body, including shoulders, upper, middle & lower back, hips and legs.
---
Tease Please!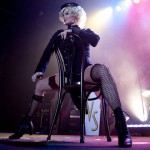 Chair Dance is one of the sexiest workouts you can have! With a combination of floorwork and dance using the chair as a prop, improve your overall mobility and fitness without noticing that you're working for it. Get lost in your innate Sexy.
All levels welcome!
---
Please contact us for pricing as well as more information on booking Jamilla to teach at your studio or event.
---
TESTIMONIALS
"Having watched The Art of Pole DVDs, I was really excited – and intimidated – to take a workshop from Jamilla. There was no need to be intimidated. Jamilla is as gracious as she is talented. She works with students of all levels, and makes everyone feel amazing about their progress. As a studio owner, I have had the honor of hosting her twice, and we will be booking Jamilla again!" ~ Christine, Verticality Pole Fitness, Houston, TX, USA
"Lovely, Beautiful, Breathtaking, Jamilla Deville! I wanted to … tell you how absolutely fantastic it was to have you in my studio for the three workshops you conducted. I love the energy you bring into our space. I love the way you lovingly instruct all my students at their own levels. Our Chair workshop was delightful – we are all still giggling and working on the fun transitions and have even downloaded the song … I am especially grateful for the stretching workshop and have found myself much more flexy and more dedicated to stretching since you were here. And, I always appreciate how easy you are to work with. I never have any stress when you come to town!" ~ Mel, Aspire Pilates & Spa, UT, USA
"A class with Jamilla Deville is filled with lots of little technical gems so take lots of notes! She will get you to where you want to be" ~ Lauren, Vertically Awesome, New Zealand
"Diva Fit Studio, NY LOVES Jamilla Deville! Our students love your confidence building energy, and detail oriented instruction and individual attention. Your insight comes from not only being a world class instructor, but also a world renown performer and aerialist. We thank you for sharing your knowledge and passion! xo" ~ Ckeanna, Diva Fit Pole Studio, NY, USA
"All my students fell incredibly in love with Jamilla ! She is so calm, she explains so well and she has such a great talent ! Everybody wants her to come back soon !" ~ Nathalie,
Thalie Studio Annecy
"I first heard of Jamilla back in 2006 when I started out on my pole journey. I bought the box set of videos as soon as they were out and now am a proud owner of signed copies. I first met Jamilla on her tour to the UK in 2009 where her grace and strength on the pole was clearly evident in her character as well. I felt safe and well advised with her teaching and spotting skills and have recommended her as one of my favourite elite legends since. The 2013 tour surpassed my expectations, I was able to spend some time off-pole with Jamilla and her industry knowledge is humbling. Polite, professional and dedicated to her own and her students growth and knowledge, I thoroughly enjoyed getting to know her better. Our workshop was excellent, well structured and focussed. Moves were broken down clearly and concisely and demonstrated as many times as we needed. Adjustments and progressions were clear and helpful. I felt we were all bestowed with our own secret personal knowledge of Jamilla's techniques and tips which will certainly progress our own performance and technique." ~ Pippa, Polenastics, UK
"Jamilla Deville's The Art of Pole Dance promo video changed my life. In mid 2008 I was researching dance studios for adults in my home city of Nashville, TN. To my surprise a pole dance class at a local gym popped up into search. I was intrigued but rather intimidated by the idea of me twirling around a pole. So of course I did what anyone else curious about pole dancing as physical exercise would do, I googled pole dancing. I was quickly sucked into a vortex of YouTube videos of women poling in their homes, at night clubs, in their studios and on stage at competitions. I became more fascinated with this form of expression and physical fitness and contined watching video after video. It was only one video that elated a conviction in my soul that it was time for me to experience pole! I clicked on the video of this very powerful, yet dainty woman wearing boots, a corset, and top hat! The music began and from that moment, I was convinced I had found my calling. Watching Jamilla execute an athletic acrobatic skills, yet maintaining a composure sexy effervescence, I wanted to run to my local gym and try the class, so I did. I found many aspects of pole to come naturally to me after my years of gymnastics and cheerleading training. I decided that Nashville need a pole and dance studio for adult women that exuded the same characteristics that I had viewed in Jamilla's video. I wanted to emote the same feelings to Nashville women that I had experienced with pole. I opened Studio Goddess a little over one year after viewing this video. I then began working towards my next goal, meeting the woman who had motivated me to change my career path from attending medical school, to becoming a pole fitness studio owner. In June of 2012, I traveled to L.A. where I scheduled a private with Jamilla. She is not only an incredible performer but the best instructor I have met in the industry thus far. She was warm, inviting, and encouraging. She shared her knowledge and technique with me using several different teaching styles: demonstration, physical, logical, auditory, and visual. I left the private with new skills and new training techniques. In June of 2013, it was my pleasure to host Jamilla at my studio. It was an honor to have her travel to Nashville and share her knowledge with Studio Goddess instructors and students. While visiting the studio she was kind, encouraging, and supportive. With her encouragement I found the courage to apply and become accepted into three national competitions. Jamilla is not only an innovator in the pole industry, she is a humble and inspirational female. I am honored to have met Jamilla and I am thankful for her contribution in showing that pole fitness is not always about one style, it is about finding your own style and being true to yourself." ~ Kristen Nicole Hall, Studio Goddess, Nashville, TN, USA