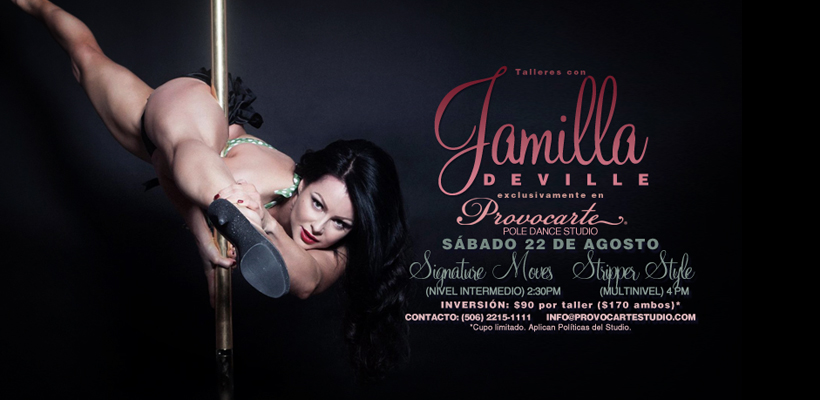 Jamilla will be visiting Provocarte Pole Studio, Costa Rica, for two days of private lessons and specialty workshops!
Friday August 21st: Private Lessons. Contact the studio to book yours!
Saturday August 22nd:
2.30pm Signature Moves
4.15pm Stripper Style
For all bookings and enquiries, contact the studio via email  or at 2215-1111.
Información y reservas: 2215-1111 o escribiendo aqui.